The Newsletter of The North Texas Skeptics
---
In this month's issue:
---
Dallas radio station abandons controversial religious programming
By Daniel Barnett
(dannybarnett@yahoo.com)

On November 1, 1999, Dallas radio station KPBC 770 AM, a Christian station also known as "The Witness," ceased to exist. In its place now sits KAAM, which offers an eclectic oldies/big band format featuring selections from artists such as Glenn Miller, Frank Sinatra, Nat King Cole, Tony Bennett, Barbra Streisand, and the Carpenters.

A quick call to KPBC's helpful and pleasant receptionist revealed that the staff would not be downsized as a result of the format change. She mentioned that the management at KPBC realized that there were plenty of Christian radio stations in the Dallas/Fort Worth area (I can think of eight stations off-hand), and that there was a "big band" niche waiting to be filled in the Metroplex.

KPBC, owned and operated by Crawford Broadcasting Company, was one of the oldest religious radio stations in North Texas. Over the years, KPBC's roster has included numerous programs aimed at Christian audiences ranging from financial planning to sermons to gospel music. The station even featured a talk show a few years back hosted by Kevin Bullard, whose guest list included televangelist watchdog Ole Anthony, president of Trinity Foundation.

On the other hand, KPBC was also interesting from a skeptical perspective because it offered various programs that promoted faith healing, preached against Communist and "New World Order" conspiracies, and advertised dubious medical products.

Faith healing and OB-GYN

Oklahoma-based faith healer Kenneth E. Hagin may not share Benny Hinn's currently high profile, but his impact on the healing movement in American Christianity has been tremendous. Hagin is one of the first to promote what is sometimes known as "name it and claim it" theology, the belief through positive confession of personal faith, miracles can happen. On KPBC, Hagin made this statement about confession of faith and manifestations of divine healing:
Now, I make that confession that by His stripes I'm healed. And when I make that confession, the disease and its symptoms may still be in my body; in fact, they may not leave my body at once. But I hold fast to my confession. I know that what He has said, He is able to make good. I know that I am healed because He said I was healed, and it makes no difference what the symptoms may be in my body. I laugh at them, and in the name of Jesus I command the author of disease to leave my body…
God has spoken, and I side with the Word. Now if I side with the disease and pain, there's no healing for me. But if I take sides with the Word, and I repudiate the disease and sickness, my confession gives me possession.1
Critics of this form of Christian theology claim that there are many believers who have fervently confessed their healing yet still suffer from the maladies they were supposedly healed of. One of these unfortunates was faith healer Hobart E. Freeman, a one-time Hagin disciple based in Indiana, whose Faith Assembly church lost over 90 members (many of them children) who were supposedly healed of their afflictions. Freeman himself eventually died of a treatable illness after refusing medical attention.

Another faith healer named Daniel Rodes has recently gained fame through his involvement with The Prophecy Club, which held daily broadcasts on KPBC two or three times a day. Stan Johnson, host of The Prophecy Club, told of one of Rodes' visions in which many women and girls were being raped, but the Lord would not hear their cries. In the vision, Rodes explained that God told him the reason for these sexual assaults was because of male doctors who handle the genitalia of women and deliver their babies:
Then the Lord said to me, "Even nature itself will teach any person that it is an abomination in the sight of the Lord for a man to deliver someone else's wife's baby, and look upon and handle her private parts."
Again the Lord said unto me, "If a man had would have offered to deliver someone's baby before this corruption started, that person would have been labelled a vile person, and would have been excommunicated from the church for such an abominable act. Those who claim they take the place of a midwife or examine a woman's private parts, and it doesn't affect them, are either deceived, lying, or have a physical problem."2
Johnson read through the rest of Rodes' vision, which accused these doctors of taking advantage of their charges and blamed them for encouraging premarital sex. At the end, Johnson appended the vision with this comment: "My wife does not go to a male doctor, and I would raise Cain. I would throw a hissy fit. So I agree with him. Praise the Lord. It's about time somebody stands up and tells the truth."3
Okay, so Johnson would blow a gasket if his wife saw a male doctor. Somehow, I get the impression that those who believe the speakers on The Prophecy Club would actively discourage their wives and daughters from obtaining higher education and seeking professional careers. Maybe it's just me, but fundamentalist Christian pastors in America have historically blasted women for any sort of attempt at fair treatment, whether it be suffrage or property rights or education. Heck, some of them still use the exhortations of Paul to castigate women who commit the crime of – horrors! – wearing trousers.
"The New World Order"
The Prophecy Club's broadcasts on KPBC also dealt with various conspiracy theories dealing with the Oklahoma City bombing, the teaching of evolutionary theory in public schools, the supposed threat posed by Freemasons, concentration camps designed to hold fundamentalist Christians who will not submit to the United Nations, etc.
Unfortunately, there isn't enough space for me to deal with all of these theories here, but many of them revolve around a central theme: the resurgence and eventual triumph of Communism over the world. Never mind that the Soviet Union has disintegrated; many Prophecy Club speakers insist that Communists worldwide are simply "playing possum" and waiting for the right moment to strike the free world down.
The Church of God Evangelistic Association, a fundamentalist Anglo-Israelite congregation based in the Texas town of Waxahachie, has broadcast their Newswatch Magazine radio program on KPBC for many years. Like many of the speakers on The Prophecy Club, pastor David J. Smith of the COGEA has warned his flock against the dangers that Communism still poses for the free world. For example, consider this excerpt from the print version of Newswatch Magazine:
Are you willing to see 20 million Texas citizens be turned over to a Socialist/Communist/United Nations one-world-government where millions will be imprisoned and killed by Russian UN Peacekeeping troops? Do you know that those in charge have written down on paper that they will kill Congressmen/women as the first category? You are on their list!!! Even if you think the UN government is wonderful, have you ever read and studied their final plans? THEY CANNOT ALLOW OUR RULERS TO LIVE BECAUSE THEY MAY NOT BE WILLING TO SEE MASS KILLINGS OF THOSE WHO WILL NOT ACCEPT THEIR NEW GOVERNMENT OF COMMUNISM!
Will you contact those at the Republic of Texas office to consider leading Texas to independence before it is too late? Call Richard L. McLaren at 915-426-2210 or Fax him at 915-426-3705.4
Smith has apparently renounced his support for the Republic of Texas secessionist movement long before it sank into legal troubles. Richard McLaren (who was once interviewed by Smith) and several of his supporters are now behind bars after a prolonged standoff with law enforcement officials in West Texas.

Can we bee-lieve the royal jelly hype?

On Saturday mornings and afternoons, KPBC broadcast various programs advertising dubious herbal and nutritional supplements. One of these programs was Feeling Good Naturally, which is produced by Bee-Alive, Inc. This company sells royal jelly, which is produced by worker bees as food for larvae that will develop into queen bees, as a nutritional supplement which many people claim alleviates fatigue. According to Madeline Balletta, president of Bee-Alive, God "uses the things that he has created within nature to restore his people to health, and royal jelly is one of those substances."5 In addition, Balletta made this statement on Feeling Good Naturally in response to a testimonial praising the ability of one of her royal jelly compounds to fight fatigue:
Some of you have said, "Is it really true? Could this be happening?" Well, let me tell you this: I know that it's a natural substance, and if you take it every day, you will see changes. Now, you may not see them overnight, and they may be subtle in the beginning. But at the end of three months, you will begin to feel better than you did when you first started.6
Bee-Alive offers various royal jelly preparations ranging in price from $99 to $125 for a three-month supply. Some may consider this financial commitment a little too steep to justify Balletta's somewhat vague claims.

A little research shows that Bee-Alive apparently used to make more explicit claims about the efficacy of their royal jelly products – claims that caused them to run afoul of the law. In 1989, according to an article written for Quackwatch, the Food and Drug Administration warned Bee-Alive that promotional material for one of their royal jelly compounds made illegal statements claiming that the product was useful in treating or preventing ailments such as asthma, Alzheimer's disease, colitis, and Epstein-Barr virus syndrome. There appears to be no medical evidence backing any of these assertions. Despite a promise to halt such claims, Bee-Alive continued to claim that their royal jelly preparation could help children resist childhood ailments and possibly improve the immune system. In 1992, a federal court ordered the destruction of quantities of Bee-Alive products.7

Supply and demand

Since the demise of KPBC, the various programs featured on their radio station have been scrambling to find a new home in the Dallas/Fort Worth market. You won't be able to hear Newswatch Magazine in the Metroplex unless you have a shortwave radio, but Madeline Balletta can still be heard pitching her Bee-Alive products every Saturday morning on KSKY 660AM, which also broadcasts in the D/FW area. Kenneth Hagin still preaches his own brand of faith healing on KSKY as well. As for The Prophecy Club, at the time of this writing they continue their daily broadcasts on Dallas radio station KWRD 94.9 FM – at 4:30 in the morning.

Once again, space prevents me from discussing the other programs that have ever appeared on KPBC, including America's Hope, Southwest Radio Church, The Miracle Revival Hour (hosted by faith healer David Paul), and Catch the Fire (produced by Toronto Airport Christian Fellowship). Suffice it to say that if there's enough demand for these radio programs to come back on the air in the Metroplex, they will.

Although I do my best not to dismiss unusual claims out of hand, the rules are still the same: show me the evidence. If you claim that people are being healed under your ministry, or if you claim that Communist world domination is just around the corner, or if you claim that some nutritional supplement is the greatest medical breakthrough since penicillin, we're eager to see what you've got. Just be ready for skeptics like me to take a good look at your claims and see if there's any "there" there.

In the meantime, I don't know about you, but Glenn Miller never sounded so good before.

References

1. Hagin, Kenneth E. Faith Seminar of the Air broadcast. KPBC 770 AM (Dallas, TX), January 13, 1998.
2. Johnson, Stan. The Prophecy Club broadcast. KPBC 770 AM (Dallas, TX), August 26, 1999.
3. Ibid.
4. Smith, David J. Newswatch Magazine, January/February 1997, pp. 47-48.
5. Balletta, Madeline. Feeling Good Naturally broadcast. KPBC 770 AM (Dallas, TX), September 18, 1999.
6. Ibid.
7. Barrett, Stephen. "Bee Pollen, Royal Jelly, and Propolis." Quackwatch web site. September 17, 1999. http://www.quackwatch.com/01QuackeryRelatedTopics/DSH/bee.html
---
Cult archaeology in Rockwall
By James Cunliffe
The city of Rockwall. Texas was named after a stone wall-like structure discovered in the shallow subsurface during the digging of a water well in 1851. Since the discovery of the original structure, many additional sections have been found in Rockwall County. In general, the structures are composed of brown sandstone blocks up to a yard long and varying in width from about 1 inch to 1 foot. The structures are subvertical with an incline of about 10º. According to Ellwood, et al (1992), wall-like structures up to about 56 feet high have been uncovered in Rockwall County. Geologists studying the wall in this century have all concluded that the feature is a natural feature called a sandstone dike (Ellwood. et al. 1992). Even so, many people believe the structure is a wall constructed by some ancient civilization.
Recently I picked up a copy of the Eclectic Viewpoint Forum and was surprised to read that Mr. John Lindsey has been doing research on the rock wall for several years and was presenting a lecture entitled ''Ancient Buried City Near Dallas" on October 21. Articles in the July and August Forum presented a synopsis of his research prepared by the magazines editors. Mr. Lindsey also led a field trip to Rockwall the day after his lecture. I attended the lecture but not the field trip. I did, however. spend several hours field checking aspects of the geology of Rockwall County on my own, which resulted in the discovery of a section of sandstone dike.
From his work Mr. Lindsey has concluded the following: The rock wall is the outer defense of a city (which he calls Quivera, after a fabled Indian city) constructed between 30,000 and 100,000 years ago by an unknown civilization (not aliens). The wall is in the shape of a rectangle about 4 miles wide and 7 miles long. About 12,000 years ago the city was buried by marine sediments (blue shale) during a global ice age flooding and is now being exposed due to erosion.
The geologic interpretation of the walls is much more prosaic. Most of Rockwall County is underlain by the Marlboro Marl Formation of the Taylor Group (Bureau of Economic Geology, 1972) and it is in this formation that most of the dikes occur. The geologic age of the Marlboro Marl is approximately 80 million years. The dikes probably formed as sand from the underlying Wolf City Formation was forced into joints in the Marlboro Marl during the Laramide Orogeny near the end of the Cretaceous and Early Tertiary Periods.
Anyone with a basic knowledge of geology and archeology would be stunned by Lindsey's interpretation of an ancient city at Rockwall and well they should. In the following paragraphs I would like to discuss eight points concerning Lindsey's use and misuse of the geologic data, plus several additional points related to the archeological aspects of his work.
1. Lindsey claims sand dikes only form along faults and that there are no faults in Rockwall County. In fact, most sand dikes probably formed along joints, not faults. Joints are breaks in the rocks along which there has been no movement as opposed to a fault where there has been movement. In any case, the assertion that there are no faults in Rockwall County is wrong. On the trip I took to Rockwall County on October 23 I found evidence for a fault in the Cretaceous rocks exposed along the east side of North Lakeshore Drive, near Lake Ray Hubbard. The evidence consists of a sheet of calcite about 3/4 of an inch wide, which extends for about 15 feet in an east-west direction. The upper 3 to 4 inches of the sheet are exposed where the enclosing marl has eroded away. The outside of the sheets has impressions of slickensides (striations which occur on fault planes as a result of the movement of the rocks).
2. In support of his assertion that there are no faults in Rockwall County Lindsey states that the Balcones Fault Zone does not extend into the Dallas-Rockwall area. The Balcones Fault Zone is related to the Ouachita Tectonic Belt, which formed in the Late Paleozoic and extends in the subsurface from the Ouachita Mountains in Oklahoma, south under Dallas and Austin, eventually surfacing again as the Marathon Mountains in southwest Texas. The faults of the Balcones Fault Zone formed during the Laramide Orogeny (85 to 50 million years ago) as Cretaceous-aged rocks deposited over the tectonic belt were gently deformed. There are many small faults in the rocks in Dallas County and this undoubtedly is true of Rockwall County as well. Lindsey's take on this data appears to come from a misinterpretation of the Tectonic Map of Texas (BEG 1994). This map shows the buried Ouachita facies being overlapped (covered) in southwestern Dallas County by rocks of the Austin Group. Apparently Lindsey misinterpreted this as the absence of the Ouachita facies east of the edge of the overlap. The Geologic Highway Map of Texas (AAPG 1973) also shows the occurrence of the Ouachita tectonic Belt under Dallas and Rockwall Counties.
3. Lindsey states that natural stone sometimes cracks into blocks, but that when this happens the cracks are uniform. This statement is meant to lend support to his interpretation that the blocks in the wall increase in size downward which may be what would be expected in a man-made wall. However, the cracks could be joints, formed during gentle deformation of the rocks. Joints are not always uniform in their spacing, and joints of varying orientation and spacing can produce blocks of varying size. Alternatively, the cracks between blocks may be due to unloading, a phenomena resulting from the erosion of the heavy overlying rocks. Weathering could also contribute to the smaller block size near the surface. I should point out that from Lindsey's lecture it was difficult to determine the real distribution of block sizes, since he showed more than one slide which had smaller blocks among larger blocks.
4. Lindsey claims there is a mystery because the stone in the wall is not found anywhere else. He did not explain where he thought the stone came from, although his own hypothesis would seem to supply an answer—it came from rocks quarried in pits now buried under the blue shales. As with so much of his work, Lindsey is either ignoring earlier research or he is not doing any of his own. The Marlboro Marl (Lindsey's blue shale) which surrounds the dikes is underlain by the Wolf City Formation. The Wolf City varies from about 75 to 200 feet in thickness and is divided into two members, a lower mudstone and an upper fine--grained, calcareous sandstone. The best description of the upper Wolf City which I could find comes from northern Navarro County (Dallas Geological Society 1983) about 40 miles southwest of Rockwall. In this outcrop there is a 20 foot thick section of pale brown to grayish-green sandstone which is fine-grained, micaceous, glauconitic, and calcite-cemented. The sandstone contains abundant marine trace fossils, and the quartz grains are described as angular.
According to the Dallas Sheet of the Geologic Atlas of Texas (BEG. 1972), the Wolf City Formation is present in Rockwall County along the east shore of Lake Ray Hubbard. The sandstone dike I found is located in this area along North Lakeshore Drive. The dike is enclosed by a brown calcareous marl, which does not fit the general description of either the upper Wolf City Formation or Marlboro Marl. However, I did find several sandstone filled trace fossils of the type called Pseudobilobites. This trace fossil, which is made by crustaceans, is characteristic of the upper Wolf City Formation as described in Navarro County (DGS, 1983). Therefore, it is likely the marl in which this sandstone dike occurred is part of the Wolf City Formation, possibly from a transitional zone with the overlying Marlboro Marl. Sandstone forming the trace fossil is a slightly glauconitic and fossiliferous, calcite-cemented, fine-grained sandstone with angular quartz grains.
Mapping of geologic units by the BEG (1972) and the presence of the sandstone filled trace fossils near Lake Ray Hubbard prove the existence of a source of sand under the Marlboro Marl from which the sand filling the dikes could have originated. Additionally, the presence of the sandstone dike near Lake Ray Hubbard proves that the dikes formed in rocks older than the Marlboro Marl. In Lindsey's frame of reference this would probably just prove the existence of another ancient city, one predating his ancient Rockwall city.
5. Lindsey made the statement that the rock in the wall is heavier than granite, although he does not say why he thinks this is important. Volumetrically the most common minerals in the sandstone of the dikes are quartz and calcite (as cement) while the most common minerals in granite are quartz and orthoclase feldspar. Ellwood, et al (1992) point out that some dikes have been found in Rockwall County which consist of a sandstone cemented with marcasite (an iron sulfide). The densities of these minerals are quartz – 2.65, orthoclase – 2.56, calcite – 2.71, and marcasite – 4.88. Therefore, a rock composed of quartz, calcite, and/or marcasite will naturally weigh more than granite.
6. Lindsey claims the blue shale (otherwise known as the Marlboro Marl) enclosing his walls was deposited about 12,000 years ago in an ice age flood. He presents no evidence for this interpretation. Instead he mentioned referring to the Bible, where he apparently lifted the idea of the flood. (For an alternative view see Ryan and Pitman 1998.) How or why he related this flood to the ice ages was not explained. Even casual reflection on the nature of sea level during an ice age would suggest that if large volumes of water were tied up in continental glaciers then sea level would fall not rise. In the last phase of continental glaciation (ending about 10,000 years ago) sea level had fallen about 350 feet. Then, as the ice cap melted, sea level rose to its present level. During the whole Pleistocene (which contained multiple glaciations starting about 2 million years ago) fluctuating sea level never got much higher than its present level and never got anywhere near Rockwall.
7. Towards the end of his lecture Lindsey read a description of the rock in the wall, which he claimed came from a "respected scientist." The description used terms like schistose and metamorphic. Examination of a sample of stone brought to the lecture and of the dike I examined in the field (including pieces brought home for microscopic analysis) indicated no evidence of metamorphism. Both of these rocks are calcite cemented sandstone, a sedimentary rock. There is one noticeable difference between the two samples; the sandstone in the dike I examined was not porous, while the example Lindsey brought to his lecture had about 1-2% porosity. Some of this porosity appeared to be the result of leaching of small bivalve shell fragments, a suggestion of its original deposition in a marine or coastal environment. In the sample I examined at home the quartz grains were angular. Recall that quartz sand in the upper Wolf City Formation is described as angular (DGS, 1983), another indication of the source of the sand in the dikes.
[This is the end of part 1. The second part will run in the January 2000 issue.]
References
American Association of Petroleum Geologists, 1973, Geological Highway Map of Texas: Tulsa.
Bureau of Economic Geology, 1972, Dallas Sheet - Geologic Atlas of Texas: The University of Texas at Austin.
Bureau of Economic Geology, 1994, Tectonic Map of Texas: The University of Texas at Austin.
Dallas Geological Society, 1983, Stratigraphic and Structural Overview of the Upper Cretaceous Rocks Exposed in the Dallas Vicinity, Field Trip Guidebook: Stop 7, pages 77-85
Ellwood, B. B., J. Payne and G.L. Long, 1992, The Rockwall in Rockwall Texas: A Study of Unusual Natural Magnetic Effects in Geoarcheological Surveys Produced by Mineral Oxidation: Dallas Geological Society Newsletter, September, pages 26-28.
Finsley. C., 1989, A Field Guide to Fossils of Texas: Texas Monthly Press, Austin, 189 pages.
Ryan, W.B.F. and W.C. Pitman, 1998, Noah's Flood: Simon and Schuster, New York, 319 pages.
[James Cunliffe, Ph.D., is a Consulting Geologist.]




---
Skeptical, Inc.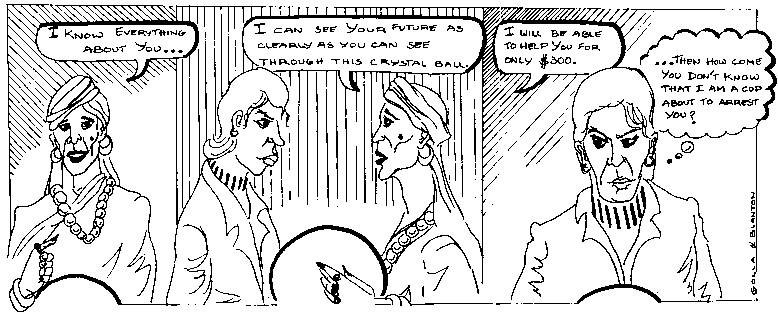 By Prasad Golla and John Blanton
Copyright 1999
Free, non-commercial reuse permitted.

---